UOSP Downloads page
NEW! ClassicUO client packaged with Razor and our own patched UO client. Stand alone Zip file contains a folder called Games which contains all you need. Unzip it to your C:\ root drive and it will "just work" after you enter your account name and password in the Profiles section.
Download ClassicUO Client patched for UO Utopia 2021-08-03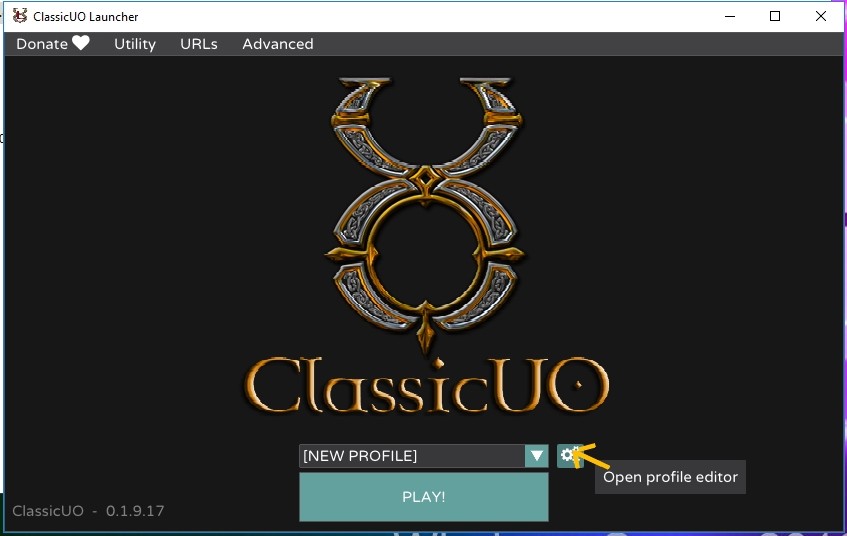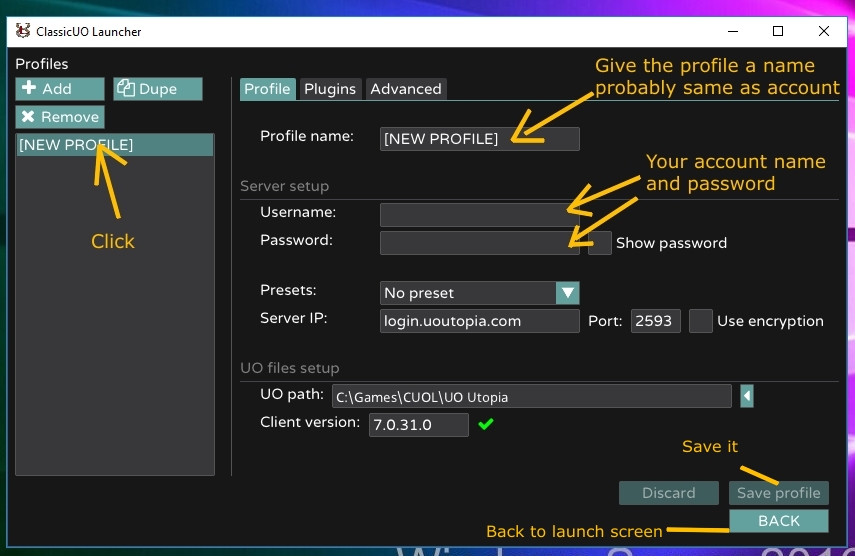 Then click "Save profile" and "Back" and click the Play button.
You can unzip to a different hard drive if you wish and you will need to change the drive letter in the "UO Path" section above.
Old school retail client. You don't need this if you use the new "ClassicUO" client above, because it is included along with Razor 1.6.9.
Download Client 7.0.31.0 patched for UO Utopia (required) Latest version: 2019-01-18
unzip the contents of this compressed archive file into a folder on your hard disk called "Games" so that inside that folder you have the "UtopiaClient" folder which you will need to point Razor at. Please run the auto-update tool "UtopiaUpdate" before first use and when told to do so in Message of the Day at login. Thanks.
Download Razor assistant 1.0.14.9 - (Required) Latest version of Razor if you do not already have it installed.
Download UOAM v9 here if you do not already have it.
Download UOCartographer here if you do not already have it. You need this to see Tur-Mur region maps as UOAM is just too old now
Download our current map.mul files for UOAM and UO Cartographer so that it can build our maps
Click Here to download UORudder v4.0 (size 1.4 Mb) optional for boat control
Bulk Order Reward Calculator helps to calculate smith and tailor bulk order rewards if that is your thing
The server address is login.uoutopia.com and port 2593
I will be providing a proper installer at some point but really this works just fine if you expand the client into a folder somewhere other than Program Files.